Hey ladies! Sorry this is late, I scheduled it for the wrong day, I'm a doofus. Anway, I hope everyone's December is going well! I'm basically drowning under finals and papers and projects, so without further ado, here's 2 Black and White manis! Both glitter toppers are made by me just for fun :] The first is over OPI My Boyfriend Scales Walls and the second over Wet N Wild Black Creme.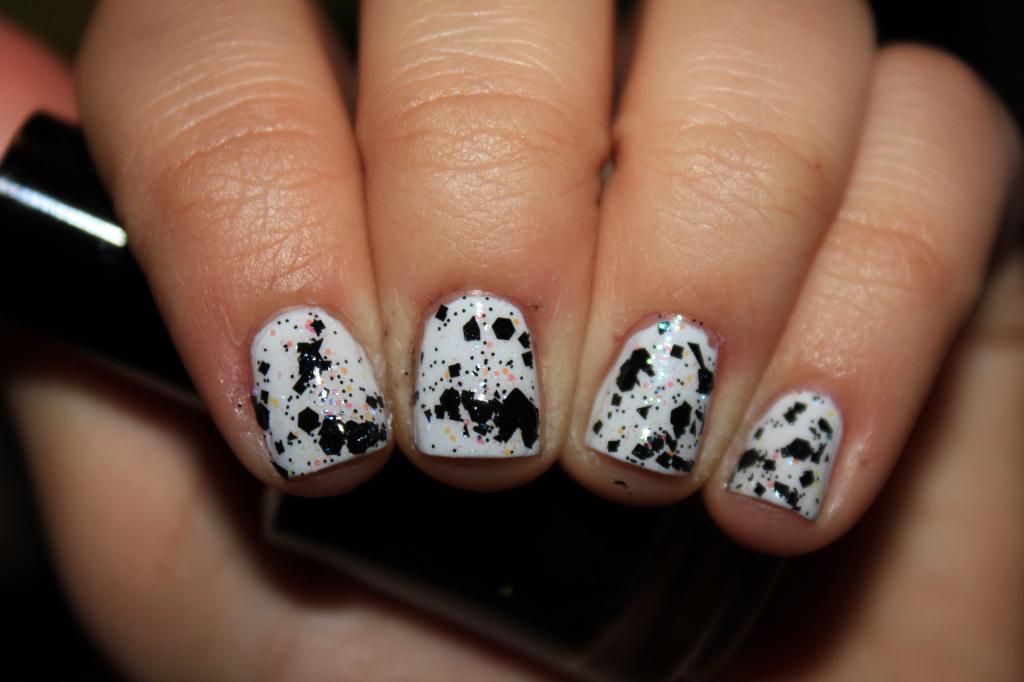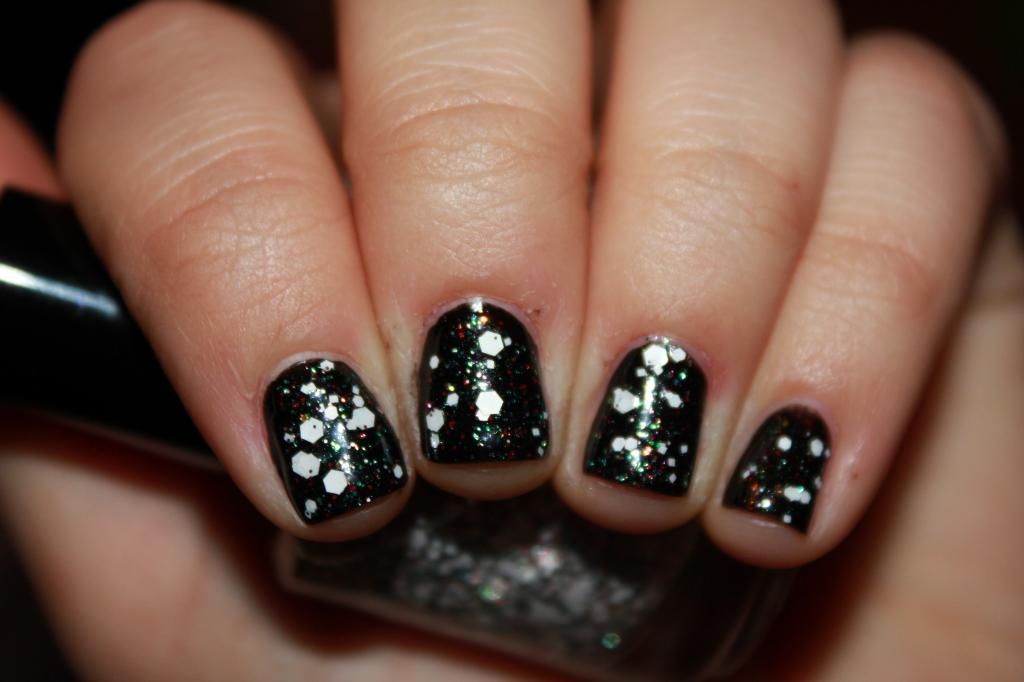 Amanda at
Amandalandish
Anna at
Going to the Showing
Anne at
Grape Fizz Nails
Ashley at
Art Evolve
Brandi at
The Collegiate Nail
Chelsea at
Nailed Blog
ChiChi at
I'm Just Me...ChiChi
Cordia at
Seriously Swatched
Elizabeth at
Did My Nails
Jenn at
All That is Gorgeous...
Jenna at
I'm Still Thinking...
Katherine at
Haul of Fame
Maribeth at
Obsessive Cosmetic Hoarders Unite
Marisa at
Polish Obsession
Meredith at
Polish and Charms
Nory at
Fierce Makeup and Nails
Rachel at
Top Coat It
Tara at
Polishy of Truth